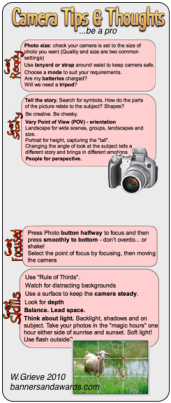 A neat little photography tips resource. If you cut, fold and laminate it should fit in a medium size camera bag. I have also produced a Promethean flipchart on digital photography also.
Download from the ICT section of posters.
or direct by click on the pretty picture above (requires
free membership
to access).