New awards, posters and banners
December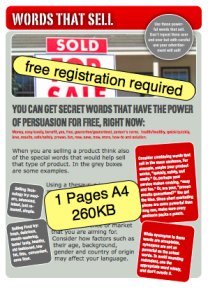 October we have added a number of new awards, a few more posters and another banner. A few of these are highlighted below. Any that come up asking for a username and password are in our members section and you will need to
register
(this is free) to gain access. We will continue to do so over the next few months and look forward to your feedback on our new look.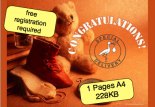 Awards/Certificates added:
New Baby
,
orchestra award
,
Posters added:
Words that Sell
(advertising and literacy), over 20 pages of posters that help pupils aim for skills in different software programs.
This is a sample here
(illustrated below) I call these, "visual rubrics" and they are great for I.C.T. or for pupils in an I.C.T. Crew.
The full download version is found here
and covers over 20 programs including: Word, Excel, Pages, Keynote, ACSLogo, iMovie, Digital Cameras, Movie Cameras, Internet use, OS X System Preferences, KidPix, Digital images editing Programs,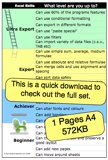 iPhoto, Garageband, Journlar, online mail or hotmail, Comiclife and more...
Banners added:
New Baby Congratulations,
Merry Christmas